Grumblatt Custom Builders has been serving the community with pride and honesty since 1976. Whether it is a new home, home renovation or commercial project, we customize projects to suit your needs. Quality workmanship and customer satisfaction is our first priority. We accept all jobs no matter how large or small. Grumblatt Custom Builders is fully insured. We offer a 2 year warranty on new building projects.

HOME:










*NEW CUSTOM HOMES

*HOME RENOVATIONS

*CUSTOM KITCHENS

*CUSTOM BATHS

*FLOORING

*NEW SIDING AND WINDOWS

*ROOFING

*CUSTOM DECKS

*HOME ADDITIONS

*GARAGES

Grumblatt Custom Builders will customize any project to suit your needs.

We Specialize in:

*New homes and home renovations.

*Custom Designs including: decks, kitchens/baths, stone/tile, driveways/sidewalks, fireplaces, entry ways, family rooms, and garages to name a few.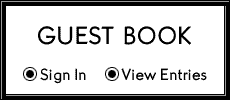 COMMERCIAL:

*NEW COMMERCIAL BUILDINGS

*COMMERCIAL RENOVATIONS